Club Oly Road Runners Sponsors
Thanks to all of our sponsors.
Primary Sponsors
South Sound Running


South Sound Running is one of our primary sponsors for race events and training programs. We are especially thankful for the regular support they give to our organization. South Sound Running is a specialty running store located on Capital Boulevard less than a mile from downtown Olympia, WA. The store features a full line of running shoes, clothing, and accessories for the casual and competitive athlete. They have knowledgeable and friendly staff that genuinely cares about finding the correct shoe for your needs.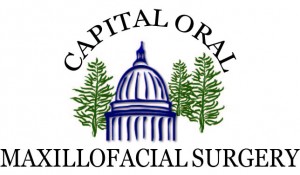 Capital Oral & Maxillofacial Surgery is a full scope oral surgery office specializing in wisdom teeth and all tooth extractions, dental implants, bone grafting, as well as IV sedation/anesthesia. The office is up to date with state of the art technology, has friendly service with years of experience among the staff and works with dentist all around the area. The office is located on the west side of Olympia in close proximity to Capital Medical Center. Dr. Ryan Womack, the primary surgeon in the practice, has both a Medical Degree (MD) and a Doctor of Dental Surgery (DDS). Capital Oral & Maxillofacial's interest in Club Oly Road Runners stems from Dr. Womack's collegiate running career at Texas Christian University (TCU) and the continued support of health and fitness in the community by the club.