Couch to 5 Mile Training Program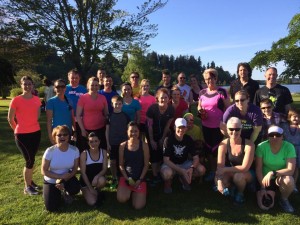 South Sound Running and Club Oly is offering an 18 week 5 mile training program designed for new runners and those who have no running experience.
Program starts Saturday, January 10, 2015 and is designed for the Capital City 5 mile race on May 17, 2015.
Registration fee is $50.00 which also includes a long sleeve shirt in addition to the 18 week training program. All participants receive free Club Oly membership for the full year.
Registration – SOLD OUT
Training Schedule
Join us Saturday, January 10th 9:00am at South Sound Running in Olympia for an introductory meeting to the program. Training will begin the following Monday.
During the program we will meet during the week on Monday and Wednesdays at 6pm at Marathon Park and on Saturdays at South Sound Running at 8:00am.
There's room for only 40 participants so register soon!